EBICS 3.0: A new way of communicating in Europe !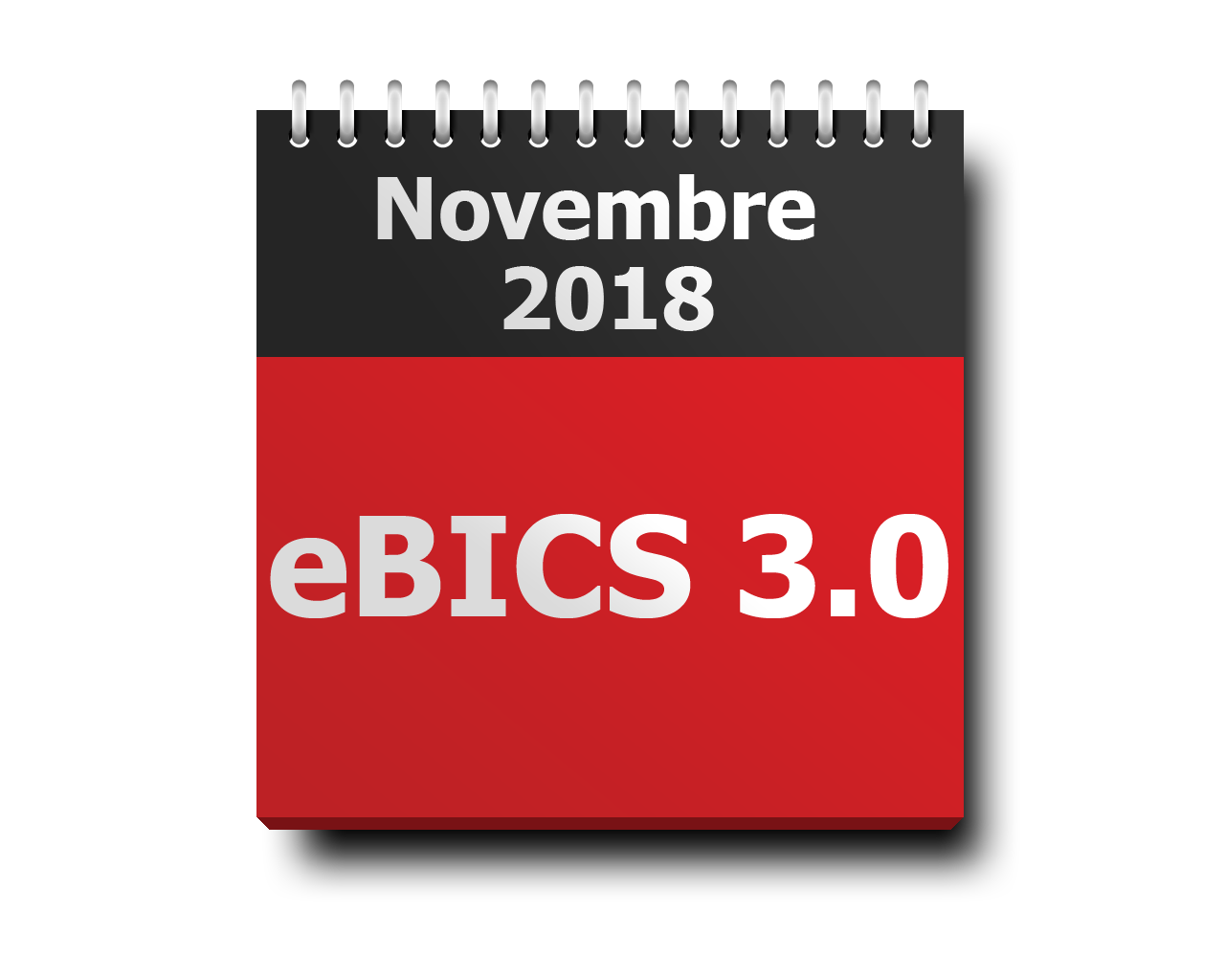 In 2010, due to the technical closure of the Transpac X25 network, the CFONB (standardization office in the banking sector of France) has adopted a new transmission protocol over the Internet : EBICS.
Very widely used in France, Germany, Switzerland and other countries of the European community, the protocol finally takes the path of standardization. Eight years after its launch, version 2.4 in France will give way to version 3.0 as of November 2018.
This site aims to support Companies as well as Vendors in the test phase prior to migration (the most important ever in banking EDI) to the eBICS V2.4 T and TS protocol. We now propose to start your interoperability tests with version 3.0.
The EBICS 3.0 version will bring new features such as : separate signatures (disjointed way signing), support of new certificates, traceability of the exchanges and the contract subscribed with a bank, and a strong deployment potential throughout the SEPA area.
By means of this site, you will be ready for the November 2018 deadline, which will be a new turning point in the European banking landscape.
Elcimaï Financial Software, a major player in EDI flows governance and the relationship between Bank and Enterprise/Business, publishes "WeBank" a secured financial communications solution. Since 1985, the greatest European banks trust us.
---
Using this site :
In both sections "Company Area" and "Vendor Area" you can find any useful instructions to use this totally free site and have a look onto your transfer test histories.

Information :
This site keeps you regularly informed, in agreement with any Vendor and Bank partners involved, about any successful tests carried out.

Soon :
This site will allow you to check your XML/SEPA file formats, whatever protocols you use.
---
eBics Delegation / Mandate
Espace Banque grows rich of the feature of delegation eBics.
This feature allows Espace Banque to concentrate eBics flows of / towards the partner banks of your company.

In transfer mode, two models are available :

The transport model allows receiving a flow under every type of protocol (ex: PeSIT) and to broadcast it under the protocol eBics T according rules of routing.
The delegation model allows transferring a flow received under the protocol eBics T or TS and to broadcast it under the same protocol.
In the case of eBics TS protocol, the signatures of the principals are passed on at the partner bank in a transparent way and the proofs kept in the internal database of Espace Banque.

In download mode, Espace Banque downloads the statements from the partner bank according to an hourly programming and dispatch them into its internal reference table for downloading availability by your customer.

For any demand(request) of information, please contact us : contact@webank.fr
---
EBICS station and third-party software packages
The EBICS client station is also available as a plug-in that can be integrated in accounting systems and ERPs offered by vendors.
Proposed in several versions according to your needs, this plug-in sold at a very attractive price enables you to be freed from developing all or part of the EBICS T and/or TS protocol.
It also enables you to let your software package evolve through an easy integration of any future developments of this protocol.

For more information, please contact: contact@webank.fr
---
Elcimai Financial Software advises the release of its EBICS client station
Shortly, Orange Business Services will technically close the X25 network. You have no other choice than migrating your information system to new banking standards.
Based on its strong 25-year-old expertise in analysing and treating multiformat and multiprotocol exchanges between banks and companies, and in maintaining its Espace Banque application, Elcimai Financial Software has developed a client station designed to companies and totally compatible to EBICS T and TS. Further to its compatibility to Elcimai Financial Software's banking servers, our station has been designed to be easily implemented and used.
Multi-users

The eBics station allows data sharing between different users (settings and user sharing). In that way a user located in Paris can forward an order via the station, and the related order can then be signed by another user in Lyon.
Multi-formats

The eBics station enables to transfer and receive multi-format files (SEPA, CFONB, EDIFACT, and other proprietary formats).
Multi-branch

The eBics station allows the declaration and the management of several bank establishments through one single interface.
Multi-certification authorities, multi-means

The eBics station enables to declare several certification authorities, and then allows the management of client certificates from different authorities within one single interface. Client certificates can be stored locally (on hard drive) or on USB flash drive.
Implementation in your IS

Multi-platforms. The eBics station can be set up in different environments (Windows, Linux, Unix, Mac OS...)
Implementation in batch mode. This management mode enables a transparent exchange with different banking establishments and centralises any banking EDI exchanges.
Contact : contact@webank.fr
---
Why this site?
The Transpac network is said to technically close shortly. This further implies to replace any existing bank protocols working with X25 (ETEBAC 3, ETEBAC 5, PeSIT) and requires a migration to IP networks.
In such a context, the CFONB has defined a new exchange protocol to transfer files on the Internet, that is called: EBICS.
---
For French Treasurers
The maintenance of the Transpac network is announced to end on July 1st, 2011.
Accordingly any existing X.25 bank protocols (ETEBAC 3, ETEBAC 5, PeSIT) will be replaced to migrate into IP networks. In such a context the CFONB has defined a new file transfer protocol to exchange files on the Internet, which will come into general use from November 2009
on under the name of : EBICS.
This site aims to support Companies as well as Vendors in their first test phase prior to the most important EDI change in the banking sector that will migrate into the French V.2.4 or the German V2.3 and V2.4 EBICS protocols.
---
For Europeans Banks and Treasurers in SEPA context
This site enables you from now on to test the interoperability of EBICS stations : authentication, signatures as well as integrity for any of your file transfers.
Elcimai Financial Software has been a leading stakeholder in Bank EDI solutions and in the relationships between banks and companies since 1985, as the vendor of "Espace Banque" and "WeBank" », two financial telecommunication products. More than 50 banking houses trust us.